Beautiful unissued certificate from Alice Cooper's Black Widow, Inc. dated July 18, 1974. This historic document has an ornate border around it with a vignette of an eagle and is over 32 years old. This is the first time we have had this for sale and we only have one.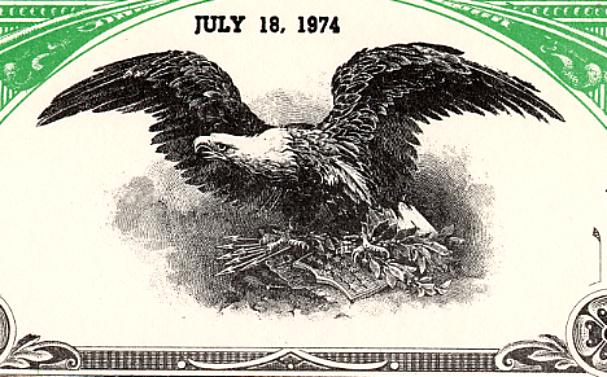 Certificate Vignette
Black Widow, Inc. was owned by Alice Cooper. The album, Welcome To My Nightmare, shows Black Widow Inc. as one of the producers in 1975.