Beautifully engraved certificate from the NetFlix.com printed in 2000. This historic document was printed by the American Banknote Company and has an ornate border around it with a vignette of the company's logo. This item has the printed signatures of the Company's Chief Executive Officer, and Chief Financial Officer and Secretary. We have only seen a few specimen certificates from this company, and believe them to be quite scarce.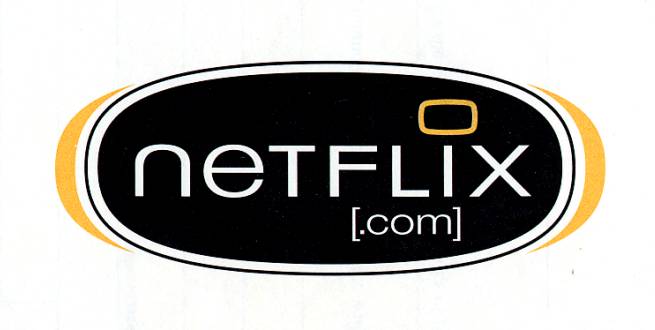 Certificate Vignette
Netflix, Inc., commonly just Netflix, (NASDAQ: NFLX) is an American corporation that offers both on-demand video streaming over the internet, and flat rate DVD and Blu-ray Disc rental-by-mail in the United States[4] and Canada (streaming only) The company was established in 1997 and is headquartered in Los Gatos, California. It started its subscription service in 1999. In 2009 it was offering a collection of 100,000 titles on DVD and surpassing 10 million subscribers. On February 25, 2007, Netflix announced the billionth DVD delivery. Netflix was founded in 1997 in Scotts Valley, California by Marc Randolph and Reed Hastings, who previously had worked together at Pure Software, along with Mitch Lowe. Hastings was inspired to start the company after being charged late fees for returning a rented copy of Apollo 13 after the due date. The Netflix website launched in April 1998 with an online version of a more traditional pay-per-rental model (US $4 per rental plus US $2 in postage; late fees applied). Netflix introduced the monthly subscription concept in September, 1999, then dropped the single-rental model in early 2000. Since that time the company has built its reputation on the business model of flat-fee unlimited rentals without due dates, late fees, shipping or handling fees, or per-title rental fees. Netflix developed and maintains an extensive personalized video-recommendation system based on ratings and reviews by its customers, similar to the system used by Amazon.com. The company believes this gives it an edge in competing with newcomers such as Blockbuster Video. On October 1, 2006, Netflix offered a $1,000,000 prize to the first developer of a video-recommendation algorithm that could beat its existing algorithm, Cinematch, at predicting customer ratings by more than 10%. "Some 35,000 different film titles are contained in the 1 million DVDs it sends out every day." Netflix has played a prominent role in independent film distribution. Through a division called Red Envelope Entertainment, Netflix licensed and distributed independent films such as Born into Brothels and Sherrybaby. As of late 2006, Red Envelope Entertainment also expanded into producing original content with filmmakers such as John Waters.[61] Netflix announced plans to close Red Envelope Entertainment in 2008, in part to avoid competition with its studio partners. Netflix initiated an initial public offering (IPO) on May 29, 2002, selling 5,500,000 shares of common stock at the price of US $15.00 per share. On June 14, 2002, the company sold an additional 825,000 shares of common stock at the same price. After incurring substantial losses during its first few years, Netflix posted its first profit during fiscal year 2003, earning US $6.5 million profit on revenues of US $272 million. The company is well-known for its worker-oriented culture, including unlimited vacation time for salaried workers and allowing those employees to take any amount of their paychecks in stock options. Netflix has been one of the most successful dot-com ventures. A New York Times article from September, 2002, said that, at the time, Netflix mailed about 190,000 discs per day to its 670,000 monthly subscribers. The company's published subscriber count increased from one million in the fourth quarter of 2002 to around 5.6 million at the end of the third quarter of 2006, to 14 million in March 2010. Netflix's growth has been fueled by the fast spread of DVD players in households; as of 2004, nearly two-thirds of U.S. homes had a DVD player. The DVD is the most successful product in the history of the U.S. in amount of growth measured by the number of units owned in individual U.S. homes.[citation needed] Impressively the DVD only took 5 years to reach 50% entrance into U.S. homes.[citation needed] Netflix capitalized on the success of the DVD and its rapid expansion into U.S. homes, integrating the potential of the Internet and e-commerce to provide services and catalogs that brick and mortar retailers could not compete with.[4] Netflix also operates an online affiliate program which has helped it to build online sales for DVD rentals. History from Wikipedia and
OldCompany.com
(old stock certificate research service)
---
About Specimen Certificates
Specimen Certificates are actual certificates that have never been issued. They were usually kept by the printers in their permanent archives as their only example of a particular certificate. Sometimes you will see a hand stamp on the certificate that says "Do not remove from file". Specimens were also used to show prospective clients different types of certificate designs that were available. Specimen certificates are usually much scarcer than issued certificates. In fact, many times they are the only way to get a certificate for a particular company because the issued certificates were redeemed and destroyed. In a few instances, Specimen certificates were made for a company but were never used because a different design was chosen by the company. These certificates are normally stamped "Specimen" or they have small holes spelling the word specimen. Most of the time they don't have a serial number, or they have a serial number of 00000. This is an exciting sector of the hobby that has grown in popularity over the past several years.