Beautifully engraved money from North Korean 5000 Won authentic Banknote issued in 2006. This historic banknote has a portrait of Kim Il Sung on the front with image of the birthplace of Kim Il Sung in Mangyongdae-guyok, North Korea on the back.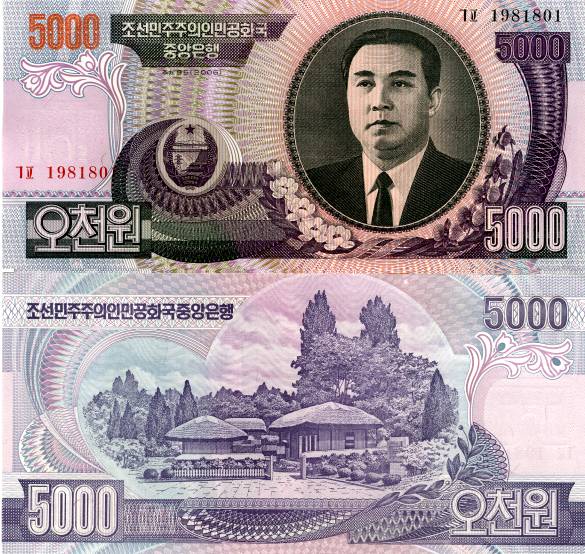 Certificate Vignette
Kim Il-sung or Kim Il Sung was the leader of North Korea from its establishment in 1948 until his death in 1994. He held the posts of Premier from 1948 to 1972 and President from 1972 to 1994.