Beautifully engraved specimen certificate from PC-TEL, Inc. printed in 1999. This historic document was printed by the Security-Columbian United States Banknote Corporation and has an ornate border around it with a vignette of the Company's logo. This item has the printed signatures of the Company's Chairman and Executive Officer, and Vice President of Engineering and Secretary, and is over 11 years old.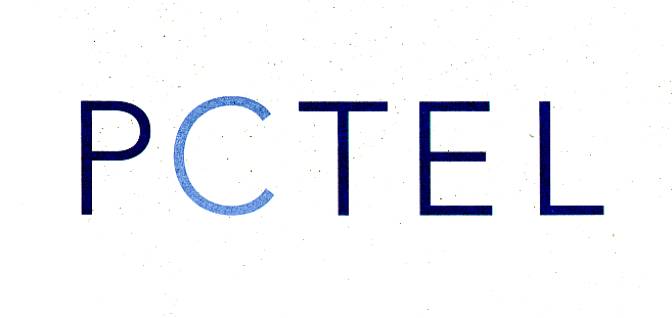 Certificate Vignette
PCTEL, Inc. (NASDAQ: PCTI), is a global leader in propagation and optimization solutions for the wireless industry. The company designs and develops software-based radios for wireless network optimization and develops and distributes innovative antenna solutions. The company's SeeGull® scanning receivers, receiver-based products and CLARIFY® interference management solutions are used to measure, monitor and optimize cellular networks. PCTEL's MAXRAD®, Bluewave™ and Wi-Sys™ antenna solutions address public safety, military, and government applications; SCADA, Health Care, Energy, Smart Grid and Agricultural applications; Indoor Wireless, Wireless Backhaul, and cellular applications. Its portfolio includes a broad range of WiMAX antennas, Land Mobile Radio antennas, and GPS antennas that serve innovative applications in telemetry, RFID, WiFi, fleet management, and mesh networks. PCTEL Secure, a joint venture with Eclipse Design Technologies, designs Android-based, secure communication products. PCTEL's products are sold worldwide through direct and indirect channels.
---
About Specimen Certificates
Specimen Certificates are actual certificates that have never been issued. They were usually kept by the printers in their permanent archives as their only example of a particular certificate. Sometimes you will see a hand stamp on the certificate that says "Do not remove from file". Specimens were also used to show prospective clients different types of certificate designs that were available. Specimen certificates are usually much scarcer than issued certificates. In fact, many times they are the only way to get a certificate for a particular company because the issued certificates were redeemed and destroyed. In a few instances, Specimen certificates were made for a company but were never used because a different design was chosen by the company. These certificates are normally stamped "Specimen" or they have small holes spelling the word specimen. Most of the time they don't have a serial number, or they have a serial number of 00000. This is an exciting sector of the hobby that has grown in popularity over the past several years.