Original Elvis stamps from the United States Postal Service, .29 Cents each dated 1993. This has the Las Vegas Hilton stamped on the front, with the signature of the "Colonel" on the back.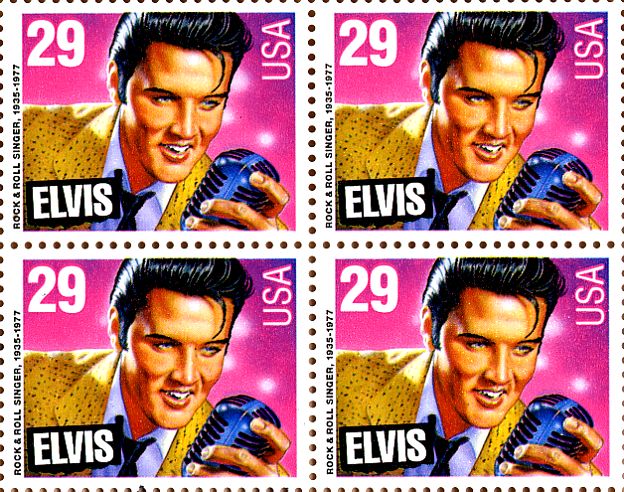 Elvis Stamps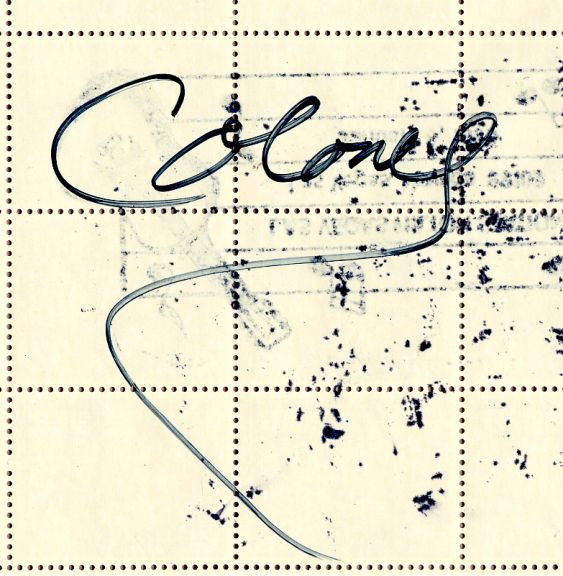 Colonel Signature on Back
"Colonel" Thomas Andrew "Tom" Parker (June 26, 1909 January 21, 1997) born Andreas Cornelis ("Dries") van Kuijk, was a Dutch-born entertainment impresario known best as the manager of Elvis Presley.[1] Parker's management of Presley defined the role of masterminding talent management which involved every facet of his life and was seen as central to the astonishing success of Presley's career. The "Colonel" displayed a ruthless devotion to his client's interests and took far more than the traditional 10 percent of his earnings (reaching up to 50 percent by the end of Presley's life). Presley said of Parker: "I don't think I would have been very big with another man. Because he's a very smart man." History from
Collectible Old Stocks and Bonds
(old stock certificate buyer and seller) and
WWI Liberty Bonds Buyer
.