Beautiful certificate from the Atlanta Mines Company issued in 1916. This historic document has an ornate border around it with turtle vignettes in the 4 corners. This item has the original signatures of the Company's President, and Secretary, and is over 97 years old. Reinforced split. Signs of some wear / folds.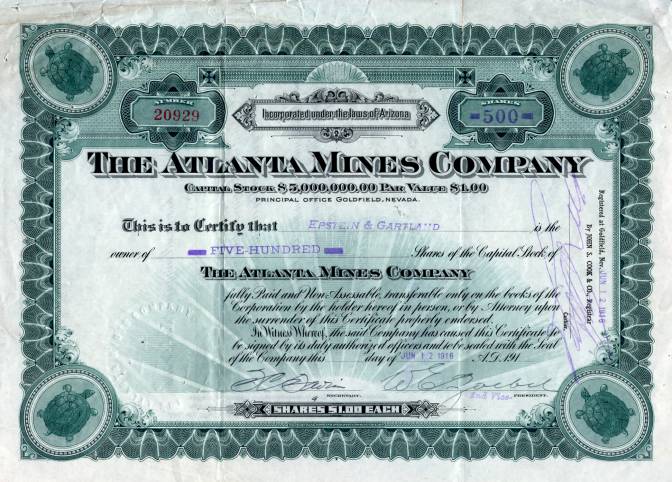 Certificate Vignette
Incorporated in Arizona. Mine location in Goldfield, Nevada. The Atlanta Mines Company had 19 shafts varying from 100 to 585 feet in depth. Forty per cent of this development work was done in 1908 by lessees.