Beautiful certificate from the Balco Syndicate, Inc. issued in 1922. This historic document was printed by GOES and has an ornate border around it with a vignette of a torch. This item has been hand signed by the Company's President, and Treasurer, and is over 89 years old.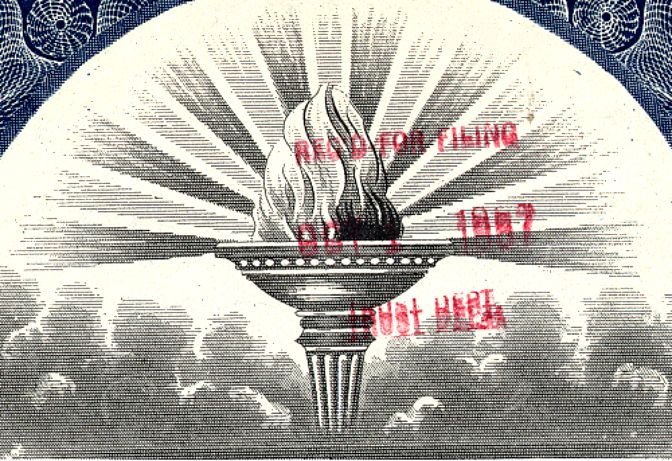 Certificate Vignette
This company has no relationship to the" The Bay Area Laboratory Co-Operative (BALCO) was an American company led by founder and owner Victor Conte, a former bass player for the soul band Tower of Power. In 2003, journalists Lance Williams and Mark Fainaru-Wada investigated the company's role in a drug sports scandal later referred to as the BALCO Affair. BALCO marketed tetrahydrogestrinone ("the Clear"), a then-undetected, performance-enhancing steroid developed by chemist Patrick Arnold. Conte, BALCO vice president James Valente, weight trainer Greg Anderson and coach Remi Korchemny had supplied a number of high-profile sports stars from the United States and Europe with "the Clear" and human growth hormone for several years. Headquartered in Burlingame, California, BALCO was founded in 1984. Officially, BALCO was a service business for blood and urine analysis and food supplements. In 1988, Victor Conte offered free blood and urine tests to a group of athletes known as the BALCO Olympians. He then was allowed to attend the Summer Olympics in Seoul, South Korea. From 1996 Conte worked with well-known American football star Bill Romanowski, who proved to be useful to establish new connections to athletes and coaches such as Korchemny. Conte and Korchemny shortly thereafter founded the ZMA Track Club for marketing purposes, well-known members of it being sprinters Marion Jones and Tim Montgomery. In 2000, Conte managed to contact American baseball star Barry Bonds via Greg Anderson, a coach working in a nearby fitness studio. Bonds then delivered contacts to other baseball professionals.