Beautiful certificate from the Bank of Pennsylvania issued in 1857. This historic document was printed by Hufty & Danforth Company and has an ornate border around it with a vignette of William Penn and the Pennsylvania State Shield. This item has the signatures of the Company's President and Cashier and is over 151 years old. Folds, minor toning. Fine.
Certificate Vignette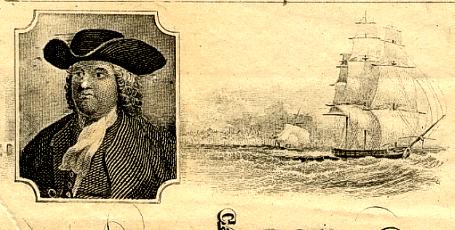 Certificate Vignette
The Bank of Pennsylvania was created in 1780 to raise money for the Continental Army. The Bank had a special relationship with the Commonwealth of Pennsylvania in providing a method to control currency and credit. It was the precursor to the Federal Government's First Bank of the United States (1791-1811). The Bank continued to operate until the world-wide financial panic of 1857 -1858. The bank building then served as a federal prison during the Civil War and was demolished in 1867.