Beautifully engraved certificate from the California Electric Power Company issued in 1959. This historic document was printed by the Security Banknote Company and has an ornate border around it with a vignette of a woman with a scythe and a basket full of produce resting on a stoop with another woman, with a train in the background to the left and a power plant on a bay to the right. This item has the printed signatures of the Company's President and Secretary, and is over 54 years old.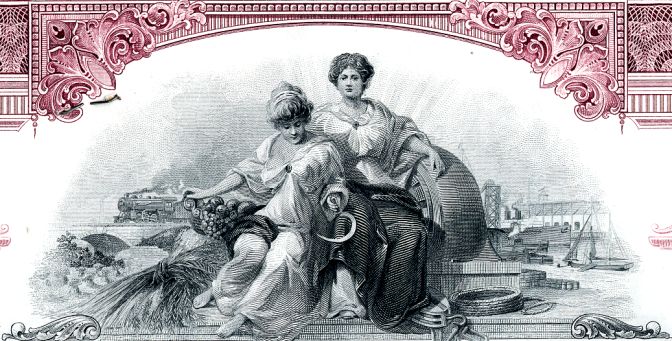 Certificate Vignette
California Electric Power Company merged with and into Southern California Edison Company as of January 1, 1964. Each share of Calectric Common Stock was exchanged for .95 of a share of Edison Common Stock. (i.e.: 100 shares Calectric = 95 shares Edison). Stock research by
OldCompany.com
(old stock certificate research service).