Beautifully engraved SPECIMEN certificate from the Glendale Federal. This historic document was printed by the Jeffries Banknote Company and has an ornate border around it with a vignette of the company logo. This item has the printed signatures of the Company's Chairman of the Board and Secretary.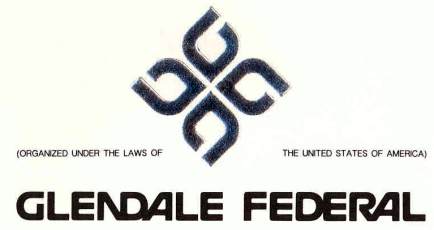 Certificate Vignette
Glendale Federal was founded in 1934 as First Federal Savings and Loan Association of Glendale, California. During the 1950s, Glendale Federal was one of the first federally chartered savings institutions to establish branch offices. The growth of its banking offices was accelerated through 14 mergers that took place between 1959 and 1989. Glendale Federal merged into Cal Fed along with Nationwide Bank and California Federal Bank.