Beautifully engraved specimen certificate from HAL, Inc. printed in 1988. This historic document was printed by the American Banknote Company and has an ornate border around it with a vignette of the Company's logo. This item has the printed signatures of the Company's Chairman of the Board, and Treasurer, and is over 23 years old.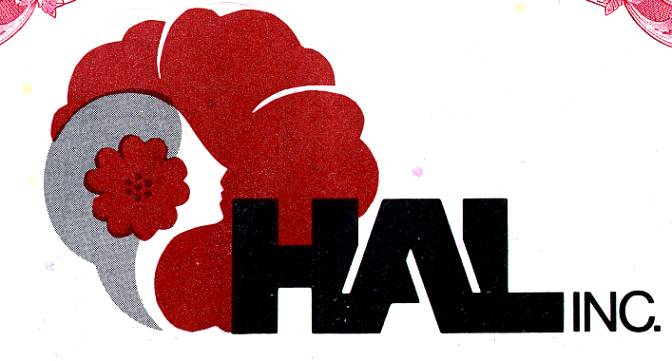 Certificate Vignette
Hawaiian is the nation's highest-ranked carrier for service quality and performance in 2009 in the 20th annual Airline Quality Rating study, having earned that distinction in three of the past four years. Hawaiian has also led all U.S. carriers in on-time performance for each of the past six years (2004-2009) and has been an industry leader in fewest misplaced bags during that same period (#1 from 2005-2007, #2 in 2008 and 2009) as reported by the U.S. Department of Transportation. Consumer surveys by Conde Nast Traveler, Travel + Leisure and Zagat have all ranked Hawaiian the top domestic airline offering flights to Hawaii. Now in its 81st year of continuous service for Hawaii, Hawaiian is the state's biggest and longest-serving airline, as well as the largest provider of passenger air service to Hawaii from the state's primary visitor markets on the U.S. mainland. Hawaiian offers nonstop service to Hawaii from more U.S. gateway cities (10) than any other airline, as well as service to the Philippines, Australia, American Samoa, Tahiti and, in the coming months, Japan and South Korea. Hawaiian also provides more than 150 daily jet flights between the Hawaiian Islands. Hawaiian Airlines, Inc. is a subsidiary of Hawaiian Holdings, Inc. (NASDAQ: HA).
---
About Specimen Certificates
Specimen Certificates are actual certificates that have never been issued. They were usually kept by the printers in their permanent archives as their only example of a particular certificate. Sometimes you will see a hand stamp on the certificate that says "Do not remove from file". Specimens were also used to show prospective clients different types of certificate designs that were available. Specimen certificates are usually much scarcer than issued certificates. In fact, many times they are the only way to get a certificate for a particular company because the issued certificates were redeemed and destroyed. In a few instances, Specimen certificates were made for a company but were never used because a different design was chosen by the company. These certificates are normally stamped "Specimen" or they have small holes spelling the word specimen. Most of the time they don't have a serial number, or they have a serial number of 00000. This is an exciting sector of the hobby that has grown in popularity over the past several years.