Beautifully engraved certificate from the Mineral Creek Mining Co. issued in 1888. This historic document was printed by Hosford & Sons and has an ornate border around it with a vignette of an eagle. This item has the handwritten signatures of the Company's President, C. G. Rogers and Secretary, Alvin T. Hill and is over 123 years old.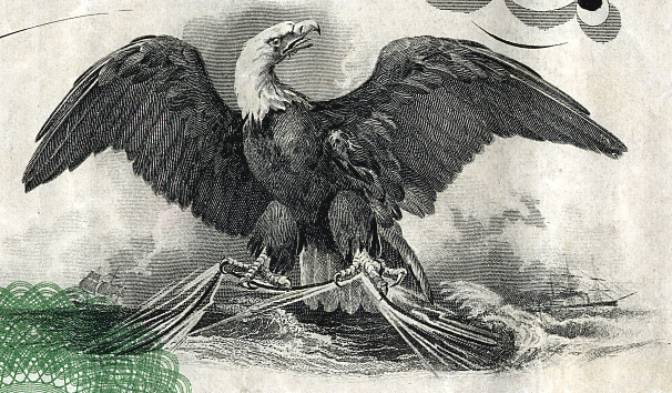 Certificate Vignette
The company owned copper lands in Pinal County, Arizona.