Beautifully engraved certificate from the Park Carriage Company issued in 1899. This historic document was printed by Albert B. King & Co. and has an ornate border around it with a vignette of two allegorical women holding justice scales, a staff, an eagle and a rising sun in the background. This item has been hand signed by the Company's President, and Secretary, and is over 112 years old.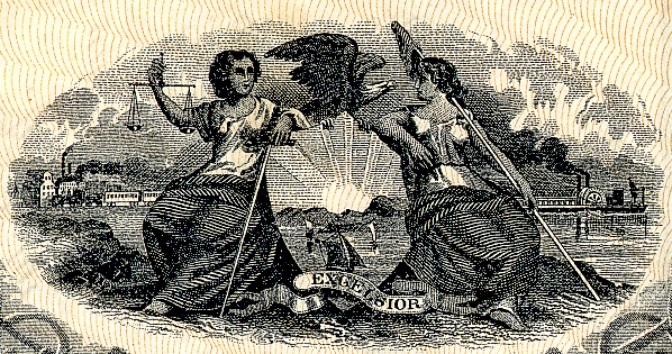 Certificate Vignette
The company operated carriages in Central Park.