Beautifully engraved certificate from Planet Hollywood International, Inc. issued in 2001. This historic document was printed by the Security-Columbian United States Banknote Company and has an ornate border around it with a vignette of the company's logo. This item has the printed signatures of the Company's Chief Executive Officer and President, Robert Earl, and Secretary, Mark S. Helm, and is over 10 years old.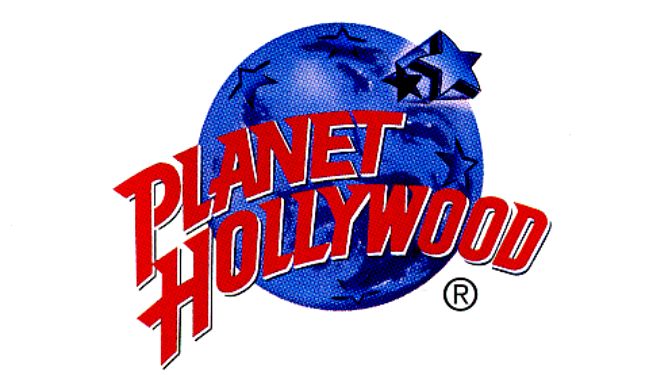 Certificate Vignette
Planet Hollywood, a restaurant inspired by the popular portrayal of Hollywood, was launched in New York on October 22, 1991, with the backing of Hollywood stars Sylvester Stallone, Bruce Willis, Demi Moore, and Arnold Schwarzenegger. Planet Hollywood was the brainchild of Robert Earl, former President and CEO of Hard Rock Cafe and Keith Barish, financier, real estate developer and film producer (Sophie's Choice, The Fugitive, Running Man, Nine ½ weeks, Monster Squad)[1]. Planet Hollywoods were modeled after the Hard Rock formula. Earl recruited many former Hard Rock veterans to open new PH stores. Movie star "owners" received stock options at rock bottom price in exchange for their endorsement, thus they could be billed as legal owners. In 1994, Planet Hollywood founded the Official All Star Café sports-themed restaurant chain. In April 1996, Planet Hollywood went public. The company's share price reached all time high of $32 on the first day of trading and went down to less than $1 by 1999. The company has gone bankrupt twice.[2] Nearly 100 stores have closed worldwide, leaving fewer than 20 Planet Hollywood restaurants currently open. In 1997, Planet Hollywood entered a joint partnership with AMC Theaters to develop Planet Movies by AMC. In 1998, Planet Hollywood entered the ice cream business when it launched Cool Planet. The business was scrapped later that year. Schwarzenegger severed his financial ties with the business in early 2000. Schwarzenegger said the company had not had the success he had hoped for, claiming he wanted to focus his attention on "new U.S. and global business ventures", his movie career and having an affair with his housekeeper. Marvel Mania Restaurant opened on February 18, 1998 near Universal Studios, California with Marvel being a co-owner with Universal Studios Hollywood and Planet Hollywood. However, Planet Hollywood had financial problems due to expanding too quickly and had to close Marvel Mania. Planet Hollywood Resort and Casino in Las Vegas had its grand opening the weekend of November 16, 2007, in the remodeled Aladdin Hotel & Casino. In addition, Planet Hollywood partnered with Westgate Resorts on the new PH Towers A Westgate Resort, connected to the existing resort, which opened on January 1, 2010. The 52-story luxury vacation ownership and condominium tower includes over 1,200 units ranging in size from one to four bedrooms. The top four stories comprise 28 luxury condominiums ranging in size from 4,000 to 10,000 square feet (370 to 930 m2). Planet Hollywood is privately owned and its shares are no longer traded in the stock market. History from
StockResearch.pro
(Professional Old Stock Certificate Research Service) and
WWI Liberty Bonds Buyer
.