Beautiful uncancelled certificate from the Central Appalachian Company issued in 1892. This historic document has an ornate border around it with a vignette of a miner with a pick with an allegorical woman holding a light and shield standing behind him. Vignette of a train on bottom and other vignettes at sides of ladies . This item has the signatures of the Company's Directors and is over 117 years old. Written in English and French. 22 coupons attached on bottom.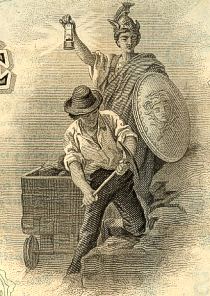 Certificate Vignette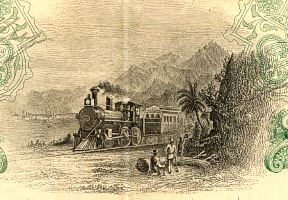 Certificate Vignette
The Central Appalachian Company, Limited, was a corporation organized under the laws of the Kingdom of Belgium. The company owned 75,000 acres of land in Bell County, Kentucky.