Beautiful certificate from the Corpus Christi Ship Channel Company issued in 1859. This historic document has an ornate border around it with vignettes of the state seal, an allegorial woman in warrior-dress, and an allegorial woman in contemplation. This item has been hand signed by the Company's President, John M. Moore, and Treasurer, D.S. Howard, and is over 152 years old.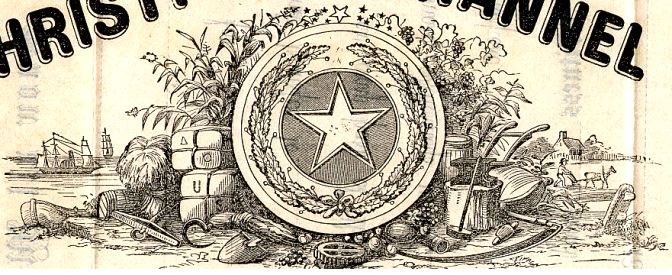 Certificate Vignette #1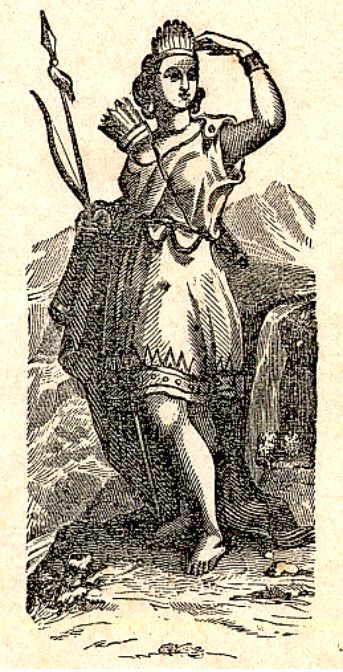 Certificate Vignette #2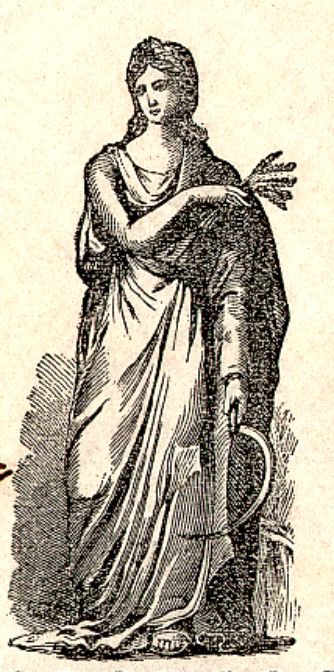 Certificate Vignette #3
Several years before Corpus Christi was incorporated as a city in 1852, the first port was established there, offering regular steamship service to New Orleans. The ship channel was quite shallow, and in 1859 the Corpus Christi Ship Channel Company was formed to dredge it, making Corpus Christi accessible to larger vessels and thereby paving the way for the city to become a major distribution center. In 1883, after the ship channel had been dredged to eight feet, the first cotton was shipped from Corpus Christi's port. Over the course of the next century, the ship channel was gradually dredged to its present depth of 45 feet. In the meantime, natural gas (in 1913) and oil (in 1930) were discovered in the Corpus Christi area. The petrochemical industry that developed from these discoveries shaped Corpus Christi's future, utilizing the city's access to the world via the Port of Corpus Christi (established in 1922), its ever-deepening ship channel, and the Gulf of Mexico.