Beautiful certificate from the Goldfield Banner Gold Mining Company issued in 1906. This historic document was printed by the Goes Company and has an ornate border around it with a vignette of an Lady Liberty holding up the American flag with an eagle perched with its wings spread next to her. This item has the signatures of the Company's President, Thos J. Fisher and Secretary, John H. Pape and is over 106 years old.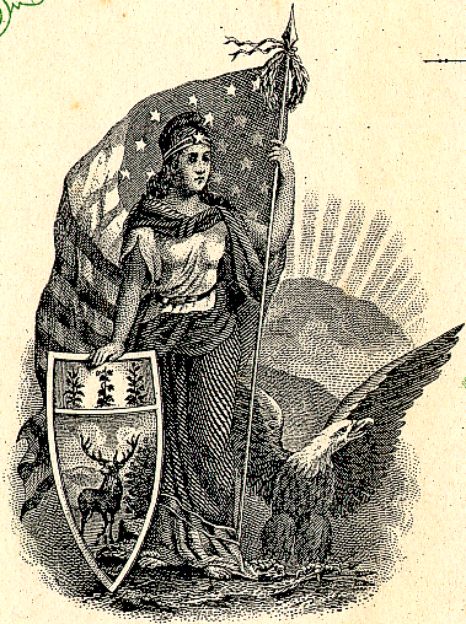 Certificate Vignette
Datelined Colorado Springs, Colorado.