Beautiful uncancelled certificate from the Greene Gold-Silver Company issued around 1907. This historic document was printed by the American Bank note Company and has an ornate border around it with a vignette of miners. This item has the original signatures of the Company's Vice President, and Secretary, and is over 106 years old.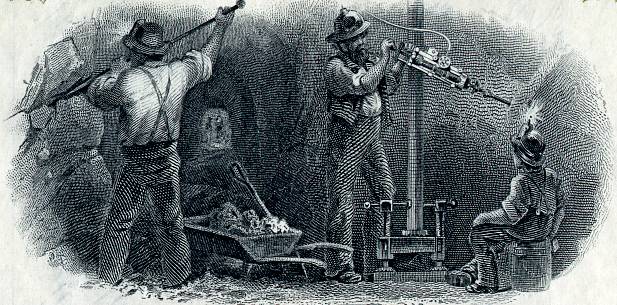 Certificate Vignette
The company owned holdings located in Temosachic, Chihuahua Mexico. The Greene Gold-Silver Co. held title to its properties through a Mexican corporation. The Greene Consolidated Copper Company recognized the great significance of Cananea. They began consolidating the district, explored, developed, owned and successfully operated the Cananea copper mine, which even today is ranked in the top ten copper deposits of the world.