Beautiful RARE certificate from the Henry Claus Brewing Company issued in 1906. This historic document has an ornate border around it with a vignette of the company's name and an eagle. This item has the signatures of the Company's President, Henry Claus and Secretary, Henry Freyler and is over 104 years old.

Certificate Vignette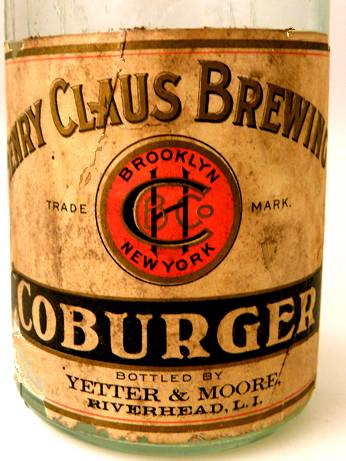 Old label shown for illustrative purposes
The Henry Claus Brewing Co.. Brooklyn, N. Y., was organized and incorporated in 1904 with $400,000 capital by Henry Claus, of No. 61 Midwpod street; William Moeller, 107 One Hundred and Twenty-third street; H. F. Freyler and John A. Allen, who are the directors for the first year. The company's brewery was located at 493 Bushwick Avenue & Forrest Street, Brooklyn, New York.