Beautifully engraved certificate from the Iona Gold Mining Company issued on February 29, 1912 (leap year). This historic document was printed by the American Banknote Company and has an ornate border around it with a vignette of men working hard in a mine. This item has been hand signed by the Company's President, Herbert C. Lakin, and Treasurer, and is over 99 years old. The certificate was issued to Jewell and Stringer.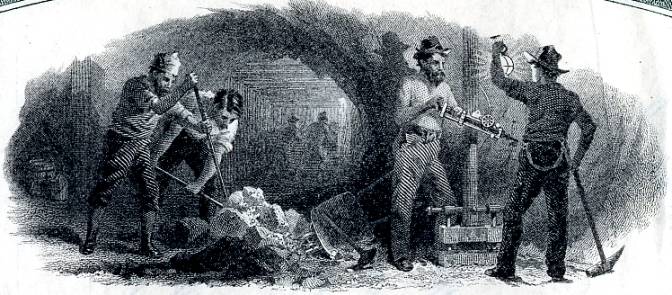 Certificate Vignette
Herbert C. Lakin, b. Worcester, Mass., March 11, 1872; grad. Harvard, A.B., 1894; legal ed. Harvard, LL.B., 1898. Mem. Sigma Alpha Epsilon fraternity; Ass'n Bar City of New York. Office: 49 Wall St.