Beautiful certificate from the Laister-Kauffmann Aircraft issued in 1948. This historic document was printed by Goes Banknote Company and has an ornate border around it with a vignette of an eagle. This item has the signatures of the Company's President, John W. Laister and Secretary and is over 60 years old. This is the first time we have had this certificate for sale.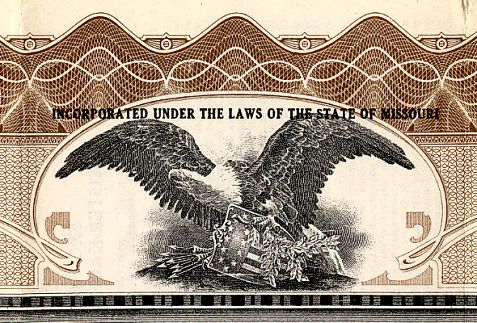 Certificate Vignette
Laister-Kauffman was a company that built gliders for the civilian market, and when World War II broke out it was contracted by the U.S. Army to build three two-seat training gliders for evaluation purposes. Successful performance of these prototypes during testing led to a contract being awarded for 150 production TG-4As, and these were all delivered in 1942. Used quite extensively by the Army during the early stages of the war, all had however been declared surplus some time before VJ-Day. During World War II, John W. Laister, BSAeroE'38, developed the revolutionary high wing/rear door cargo plane design still used in cargo aircraft worldwide.