Beautifully engraved certificate from the London & Globe Finance Corporation, Limited issued in 1899. This historic document was printed by the Waterlow & Sons, Limited, London Wall, London, S.C. and has an ornate border around it with a vignette of Atlas holding up a globe on his shoulders. This item has the signatures of the Company's directors including, J.Whitaker Wright, and is 112 years old.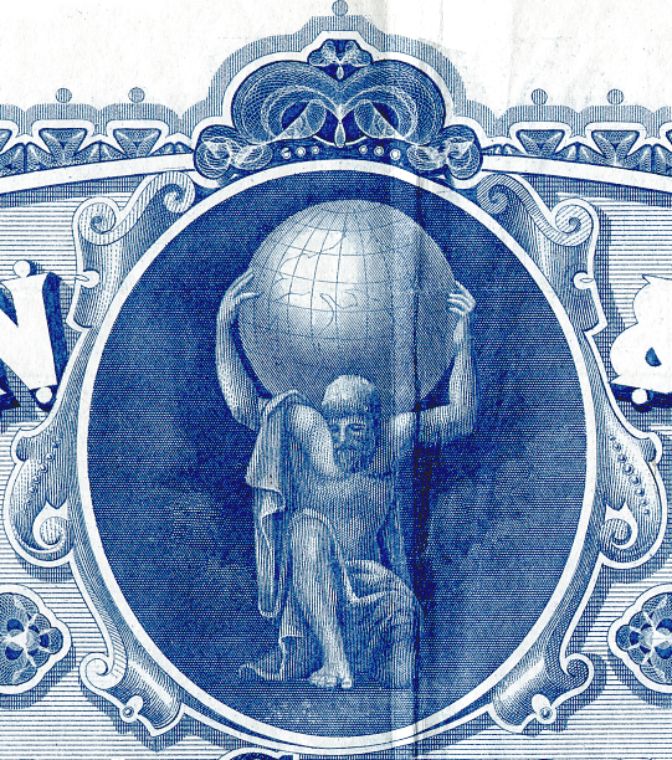 Certificate Vignette

J. Whitaker Wright's Signature
The London and Globe Finance Corporation was a financial holding company whose managing director was J. Whitaker Wright. Whitaker Wright, was arrested for fraud after a number of his associated companies collapsed with substantial debts. In 1901 he was found guilty and sentenced to 7 years imprisonment, however, before being taken down to start his sentence Wright was allowed a private meeting with his advisors. During this unsupervised meeting he obtained a cyanide capsule and used it to escape going to prison. J. Whitaker Wright, 1845 - 1904 - Financier and speculative promoter of gold mines during the late 19th century. J. Whitaker Wright was born early in Cheshire, England in 1845 and gained some formal learning in chemistry and assaying in his youth. At the age of 21 years he left England for a position as a mining assayer in the USA. He soon moved into the field of mine promotion and by 1875 was a leader in the mining boom at the Leadville center. He moved to Philadelphia where he continued his company speculations. He became a member of the New York Stock Exchange and, for a time, was chairman of the Philadelphia Mining Exchange. In 1899, when his fortunes collapsed, Wright returned to England and in the 1890s, specialised in promoting mining ventures on the London Exchange. He founded the British America Corporation which developed gold-copper ores of the Kootenays located in southeastern British Columbia. The speculation boom gave the area the reputation of a new Johannesburg. The Rossland district made a difficult transition from the pioneer stages of mineral exploitation to the modern industrial corporation. This boom caused enormous speculative interest among British investors who bought large amounts of stock. Unfortunately, the bubble collasped. Stock research by
OldCompany.com
(old stock certificate research service).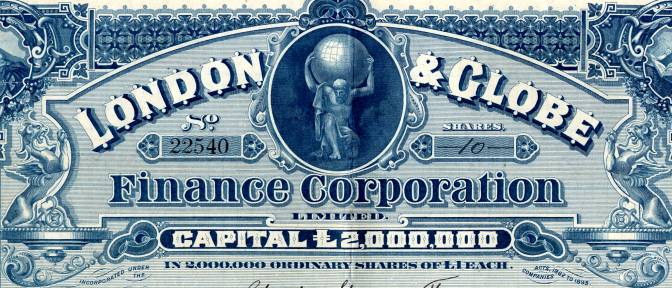 Certificate Vignette