Beautifully engraved certificate from the Metro-Goldwyn-Mayer Inc. This historic document was printed by the American Banknote Company and has an ornate border around it with a vignette of the company logo. This item has the printed signatures of the Company's Chairman ( ALEX YEMENIDJIAN ) and Secretary.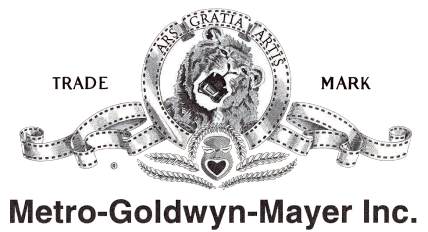 Certificate Vignette
Metro-Goldwyn-Mayer Inc. (NYSE: MGM), through its Metro-Goldwyn-Mayer Studios Inc. subsidiary, is actively engaged in the worldwide production and distribution of entertainment product, including motion pictures, television programming, home video, interactive media, music, and licensed merchandise. The Company owns the largest modern film library in the world, consisting of approximately 4,000 titles. Its operating units include MGM Pictures, United Artists, MGM Television Entertainment, MGM Networks, MGM Distribution Co., MGM Worldwide Television Distribution, MGM Home Entertainment, MGM On Stage, MGM Consumer Products, MGM Music, MGM Interactive and MGM Online. In addition, MGM owns a 20 percent equity interest in four of Rainbow Media's successful national cable networks -- American Movie Classics (AMC), Bravo, The Independent Film Channel (IFC) and WE: Women's Entertainment -- and internationally has ownership interests in television channels reaching more than 40 countries around the globe.
Modern Certificate Pricing
Please note that if you buy a modern certificate from a discount or full service broker, it can cost you between $55 to $100 and that doesn't even include the cost of the stock. You will be charged for a commission and certificate issuance fee. Furthermore, if the company has been delisted and no longer traded, you will unable to get the certificate. Also, the modern certificates we offer have not been folded in thirds which is usually done if you order them directly from a broker. Lastly, the certificates are not issued in your name so if you frame the certificate and/or subsequently resell it as a collectible, the certificate won't have your personal information printed on its face. We do not require you to buy a frame from us for your certificate as it is optional.