Beautiful certificate from the Milwaukee and Cripple Creek Gold Mining and Leasing Company issued in 1896. This historic document was printed by Elgan Banknote Company with a vignette of the company name and a mountain over the company corporate seal. This item has the signatures of the Company's President, Edwin Arkell and Secretary and is over 113 years old.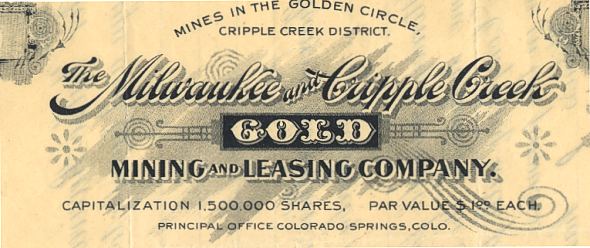 Certificate Vignette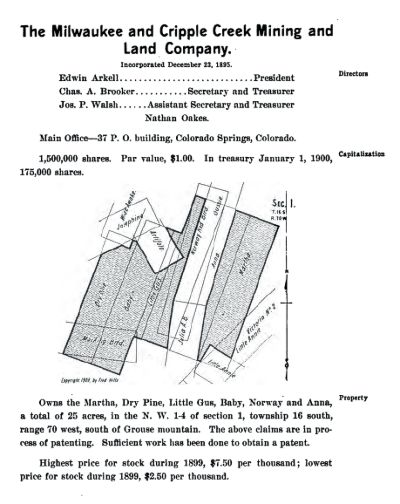 As Reported in 1900
Mines in the Golden Circle, Cripple Creek District.