Beautiful unissued certificate from the Montague Boot and Shoe Company. This historic document was printed by the C. A. Mirick, Printer Company and has an ornate border to the left of it with a corporate seal with an image of shoes. This item is over 154 years old.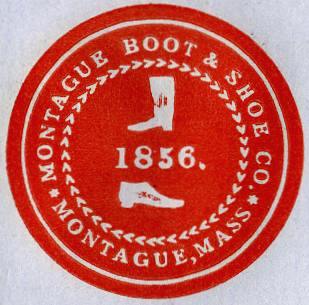 Certificate Seal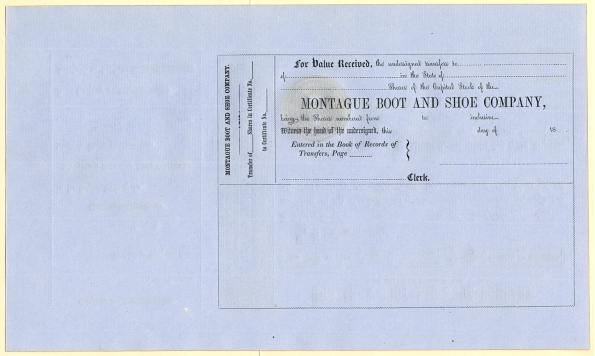 Back of the Certificate
The Montague Boot and Shoe Company was organized on May 20, 1856. For illustrative purposes, below you will find a signed listing of the original shareholders. This listing is not included with the certificate for sale.
Page 1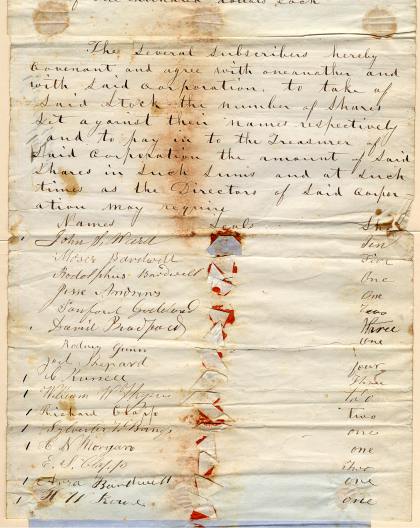 Page 2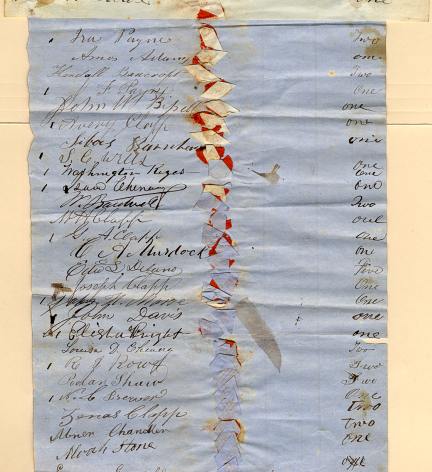 Page 3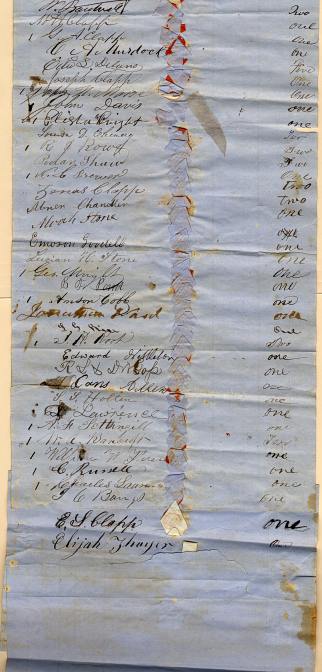 Page 4