Beautiful specimen certificate from the state of Montana issued in 1956. This historic document was printed by the Columbian Banknote Company and has an ornate border around it with a vignette of an eagle. This item is over 53 years old.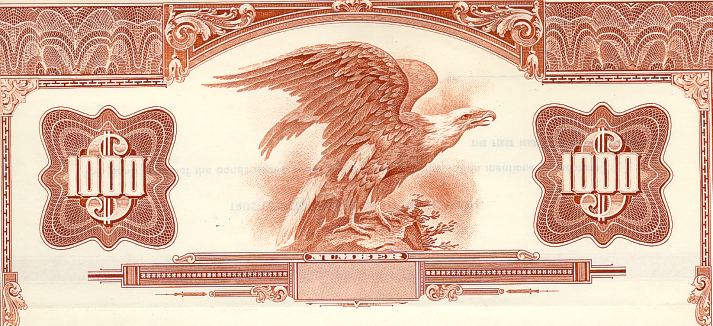 Certificate Vignette
The University of Montana is a state university located in Missoula, Montana, U.S. The school was founded in 1893. It is the largest campus in the five-campus University of Montana System. The University has five colleges: Arts and Sciences, Health Professions and Biomedical Sciences, the Davidson Honors College, Forestry and Conservation, and Technology, and five schools: Business Administration, Education, Fine Arts, Journalism, and Law. The University also has a Continuing Education academic unit. The University calls itself a city within a city; with its own eateries, medical facilities, banking, postal services, and ZIP Code. UM ranks 17th in the nation and fifth among public universities in producing Rhodes Scholars, with 28. UM has had 10 Truman Scholars, 14 Goldwater Scholars and 28 Udall Scholars. UM's Maureen and Mike Mansfield Library houses the earliest authorized edition of the Lewis and Clark journals. Rolling Stone magazine has called The University the "Most scenic campus in America", while Outside Magazine states "Among the top 10 colleges nationally for combining academic quality and outdoor recreation". History from Wikipedia and OldCompany.com (old stock certificate research service).
---
About Specimen Certificates
Specimen Certificates are actual certificates that have never been issued. They were usually kept by the printers in their permanent archives as their only example of a particular certificate. Sometimes you will see a hand stamp on the certificate that says "Do not remove from file". Specimens were also used to show prospective clients different types of certificate designs that were available. Specimen certificates are usually much scarcer than issued certificates. In fact, many times they are the only way to get a certificate for a particular company because the issued certificates were redeemed and destroyed. In a few instances, Specimen certificates were made for a company but were never used because a different design was chosen by the company.