Beautifully engraved certificate from the Moorestown Trust Company issued in November 1929. This historic document has an ornate border around it with a vignette of of the New Jersey State Seal. This item is hand signed by the Company's President, Henry B. Coles and Secretary and is over 76 years old.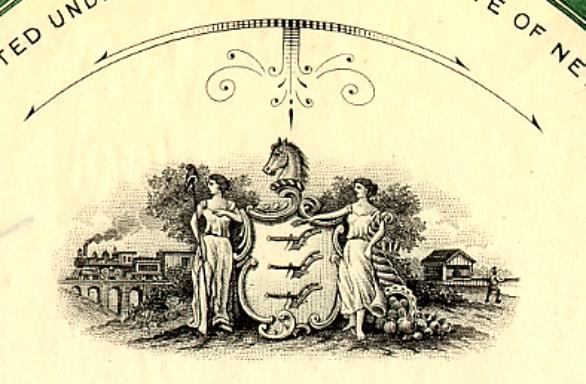 Certificate Vignette
Charles B. Coles and Henry B. Coles also owned the C.B. Coles and Sons Lumber Company in Camden, NJ. Henry B. Coles later became the president of the Moorestown Trust Company.