Beautiful certificate from the Moth-Proof Chest Company issued in 1872. This historic document has an ornate border around it with a vignette of an eagle. This item has the signatures of the Company's President, R. S. Jennings and Treasurer, James E. Clark and is over 136 years old.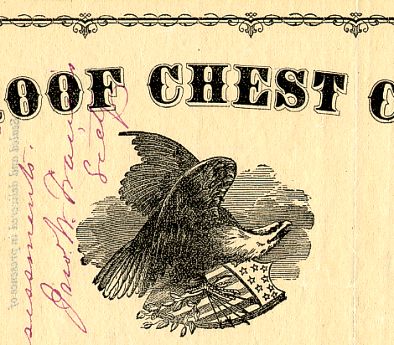 Certificate Vignette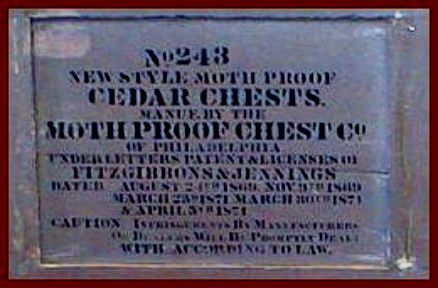 Tag from inside of a chest shown for illustrative purposes
The Moth Proof Chest Company was incorporated on August 22, 1871.