Beautiful engraved specimen certificate from the QVC Network, Inc dated in 1999. This historic document was printed by American Bank Note Company and has an ornate border around it with a vignette of the company name. This item has the printed signatures of the Company's President, Joseph Segel and Secretary, Neal S. Grabell and is over 19 years old.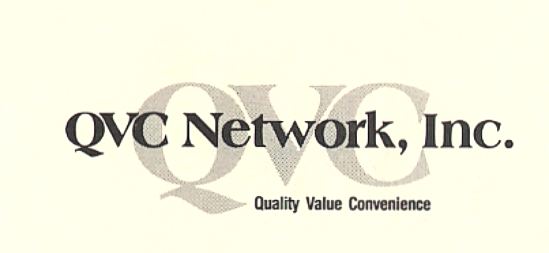 Certificate Vignette
QVC is a West Chester, Pennsylvania, USA, multinational corporation, specializing in televised home shopping. Founded in 1986 by Joseph Segel, QVC broadcasts in four major countries to 141 million consumers. The name is an initialism--standing for Quality, Value, Convenience, the three pillars of Segel's vision for the company. QVC was founded on June 13, 1986. The first live broadcast took place at 7:30 ET on November 24 of that year. Hosts Kathy Levine and Bob Bowersox featured a shower radio for $11.49. Initially running live for 16 hours a day, the channel extended its broadcast hours to 24 at the beginning of 1987. The corporation set a new record for first full-year fiscal sales for a new public company of $112 million. In a move that many considered risky, QVC acquired its top competitor, the Cable Value Network (CVN), in 1989, despite the fact that CVN was about twice QVC's size. By February 1990, many cable systems nationwide had replaced CVN with QVC. The $380 million deal contributed to a loss of $17 million during the next fiscal quarter, and then to difficulties in the couple of years that followed. However, with a major piece of its competition out of the picture, the network eventually progressed to renewed and stronger profitability. In 1993, QVC, Inc. formed a deal with British Sky Broadcasting (BSkyB) to create a UK version of the channel. QVC--The Shopping Channel first broadcast in the UK on October 1. On February 2, 1995, Comcast purchased a majority shareholding in QVC, Inc., taking control of the corporation. QVC kicked off the "Quest for America's Best 50 in 50 tour," a 50-week nationwide product search. QVC's shopping network went online on September 9, 1996, when the company's interactive division, iQVC, launched QVC.com, allowing customers to purchase their items online via the Microsoft Network. QVC Germany launched in December of that year. QVC launched a spinoff shopping channel, Q2, carried in major cities such as New York, Philadelphia, Detroit, Boston, Baltimore, and Dallas-Fort Worth. QVC was named "Official National Retailer for the 53rd Presidential Inaugural" in 1997, and US operations at Studio Park commenced on September 24. History from Wikipedia and OldCompany.com (old stock certificate research service).
---
About Specimens
Specimen Certificates are actual certificates that have never been issued. They were usually kept by the printers in their permanent archives as their only example of a particular certificate. Sometimes you will see a hand stamp on the certificate that says "Do not remove from file". Specimens were also used to show prospective clients different types of certificate designs that were available. Specimen certificates are usually much scarcer than issued certificates. In fact, many times they are the only way to get a certificate for a particular company because the issued certificates were redeemed and destroyed. In a few instances, Specimen certificates we made for a company but were never used because a different design was chosen by the company. These certificates are normally stamped "Specimen" or they have small holes spelling the word specimen. Most of the time they don't have a serial number, or they have a serial number of 00000. This is an exciting sector of the hobby that grown in popularity over the past several years.