Beautiful engraved specimen certificate from the Sun Microsystems dated in 1989. This historic document was printed by Security-Columbian Bank Note Company and has an ornate border around it with a vignette of the company logo. This item has the printed signatures of the Company's President, Scott McNealy and Secretary and is over 24 years old.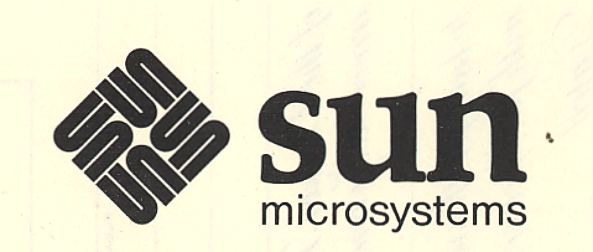 Certificate Vignette
Sun Microsystems, Inc. was a company that sold computers, computer components, computer software, and information technology services and that created the Java programming language, and the Network File System (NFS). Sun significantly evolved several key computing technologies, among them Unix, RISC Processors, Thin Client Computing, and virtualized computing. Sun was founded on February 24, 1982. At its height, Sun headquarters were in Santa Clara, California (part of Silicon Valley), on the former west campus of the Agnews Developmental Center. On January 27, 2010, Sun was acquired by Oracle Corporation for US$7.4 billion, based on an agreement signed on April 20, 2009. The following month, Sun Microsystems, Inc. was merged with Oracle USA, Inc. to become Oracle America, Inc. Sun products included computer servers and workstations built on its own RISC-based SPARC processor architecture as well as on x86 based AMD's Opteron and Intel's Xeon processors; storage systems; and a suite of software products including the Solaris operating system, developer tools, Web infrastructure software, and identity management applications. Other technologies include the Java platform, MySQL, and NFS. Sun was a proponent of open systems in general and Unix in particular, and a major contributor to open source software. Sun's main manufacturing facilities were located in Hillsboro, Oregon and Linlithgow, Scotland.
---
About Specimens
Specimen Certificates are actual certificates that have never been issued. They were usually kept by the printers in their permanent archives as their only example of a particular certificate. Sometimes you will see a hand stamp on the certificate that says "Do not remove from file". Specimens were also used to show prospective clients different types of certificate designs that were available. Specimen certificates are usually much scarcer than issued certificates. In fact, many times they are the only way to get a certificate for a particular company because the issued certificates were redeemed and destroyed. In a few instances, Specimen certificates we made for a company but were never used because a different design was chosen by the company. These certificates are normally stamped "Specimen" or they have small holes spelling the word specimen. Most of the time they don't have a serial number, or they have a serial number of 00000. This is an exciting sector of the hobby that grown in popularity over the past several years.