Beautifully engraved certificate from the Lin Broadcasting Corporation issued in 1976. This historic document was printed by the American Banknote Company and has an ornate border around it with a vignette of an eagle. This item has the printed signatures of the Company's President, Donald Pels and Secretary, and is over 35 years old.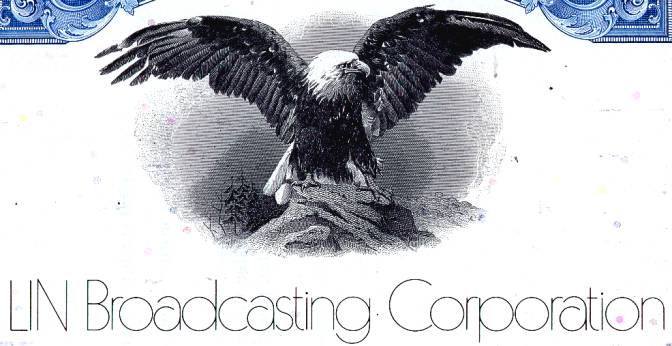 Certificate Vignette
LIN Broadcasting was engaged in radio and television broadcasting, direct marketing, information and learning, and music publishing and record labels. Over time, LIN Broadcasting made acquisitions in broadcasting, expanded into paging and in the early 1980s it entered the cellular telephone business. By 1983 the company owned seven television stations and by 1985 it owned and managed cellular telephone licenses serving New York, Los Angeles, Philadelphia, Dallas and Houston. LIN Broadcasting sold its paging operations and six of its radio stations in 1986 to help finance the development of its cellular business. The operations staff at LIN Broadcasting was taught how to manage cellular operations by the management of Los Angeles Cellular Telephone Company. In March 1990, McCaw Cellular Communications purchased a controlling interest in LIN Broadcasting. McCaw was acquired by AT&T in 1994.