Beautifully engraved certificate from the Tyler Building Bond - New York issued in 1925. This historic document was printed by the American Banknote Company and has an ornate border around it with a vignette of allegorical woman. This item is hand signed by the Company's Officer and is over 76 years old.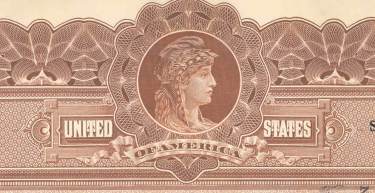 Certificate Vignette
The Tyler Building is located at 17-19 John Street, in NYC and was built in 1925 by the Starrett Corporation. The Starret Company were also the builders of the Empire State Building, 40 Wall Street, New York Life Building and many more.