Historic Annual Report from West Jersey and Seashore Railroad Company issued for the year ending December 31, 1915. This historic document has 26 pages of information including the company's Directors, Officers, Income Statement, Balance Sheet, Traffic Stats, Investments owned, and much more. The report is in excellent condition. Colored railroad maps from this period are extremely uncommon and scarce.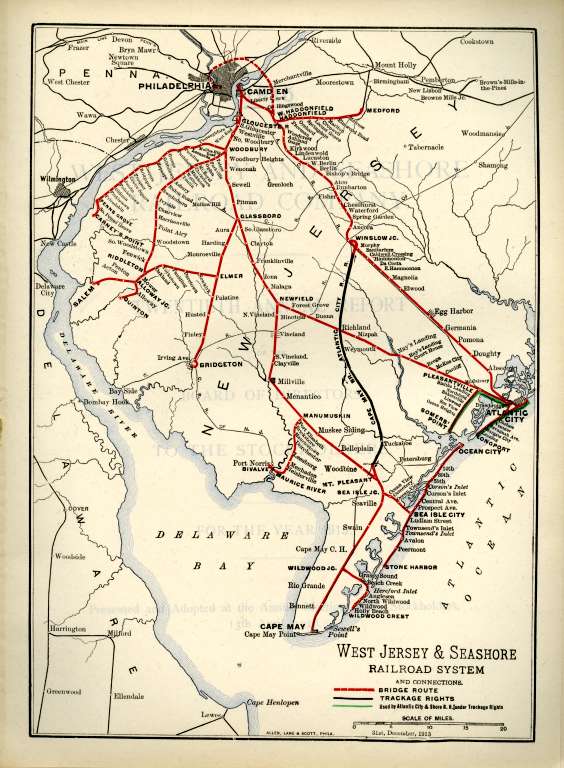 Colored Map of Railroad System
The map is dated December 31, 1915 and goes from Philadelphia down to Cape May. It shows the train line and all of its stops. The actual map looks much nicer than the scan indicates. This is a great piece of railroad history that is over 98 years old and came directly from the Penn Central archives.