Original Post Card issued by the Ford Motor Company promoting Defense Bonds during World War II. This historic document has an image featuring a Jeep going airborne with two men inside. This item has the Ford logo and solicitation to purchase defense war bonds on the back.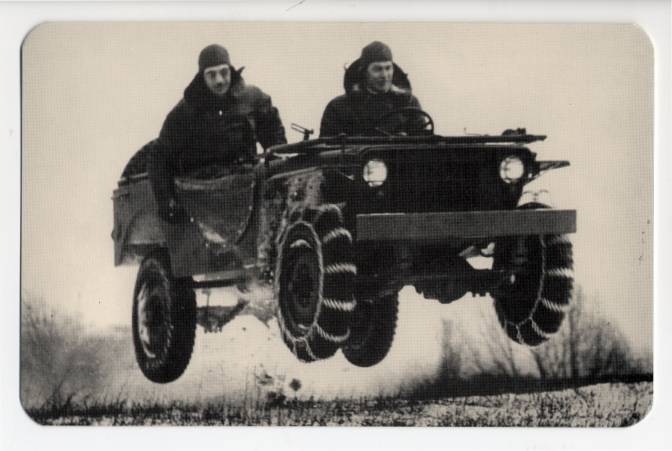 Post Card Front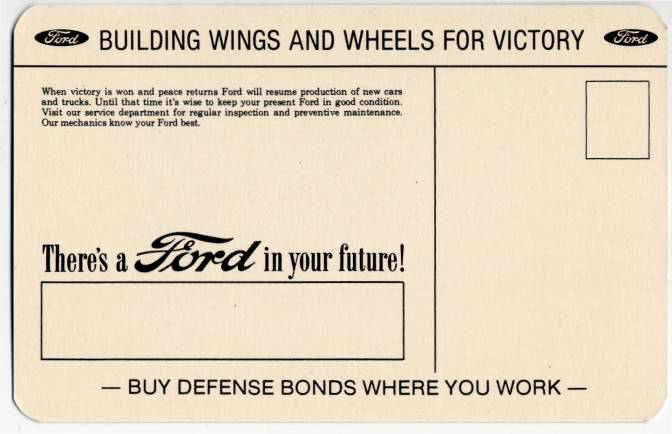 Post Card Back
BUILDING WINGS AND WHEELS FOR VICTORY When victory is won and peace returns Ford will resume production of new cars and trucks. Until that time it's wise to keep your present Ford in good condition. Visit our service department for regular inspection and preventive maintenance. Our mechanics know your Ford best. THERE'S A FORD IN YOUR FUTURE! - BUY DEFENSE BONDS WHERE YOU WORK-
Front and rear of postcard were perfect !

Good service , the way it was protected in shipping was great !