Original Post Card issued by the Ford Motor Company promoting Defense Bonds during World War II. This historic document has an image featuring a Jeep pulling an artillery gun flying in the air. This item has the Ford logo and solicitation to purchase defense war bonds on the back.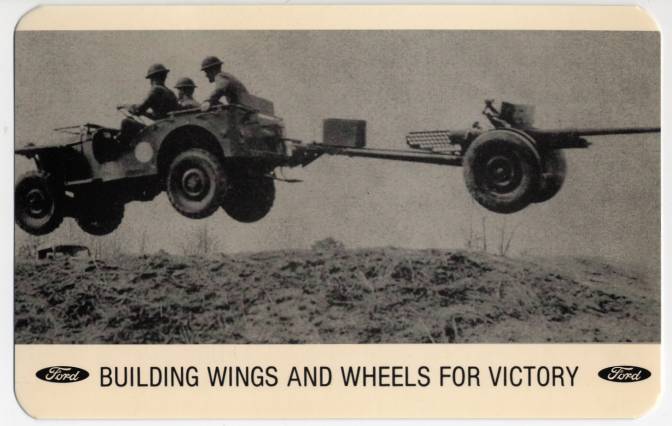 Post Card Front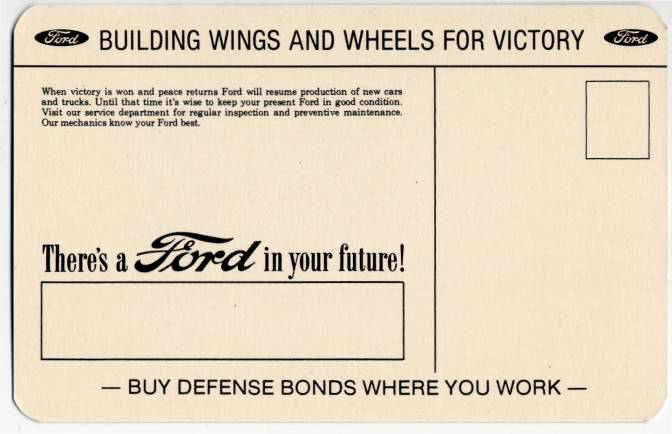 Post Card Back
5

Front and rear of postcard were perfect !

Posted by Steve Carlson on Feb 14th 2022

The shipping container and contents that you sent were phenomenal .