Beautiful certificate from the Albert Black Television Productions issued in 1953. This historic document was printed by Columbian Banknote Company and has an ornate border around it with a vignette of an eagle. This item has the signatures of the Company's President, Albert Black and Secretary and is over 56 years old.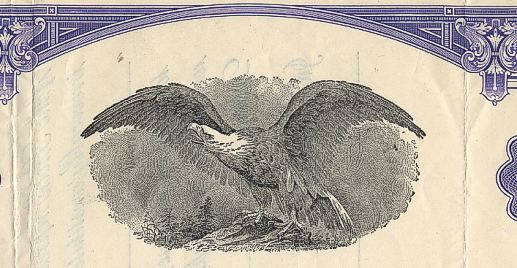 Certificate Vignette
Albert Black Television Productions, Inc., over a period from May 13, 1952, to May 11, 1953, was represented that the corporation owned a series of 'telefilms' which purportedly were in the hands of a large television film distribution corporation and were being shown on television stations throughout the country. None of these 'telefilm,' however, was in fact shown on any television at any time, and the corporation derived no income or revenue therefrom.