Beautifully engraved certificate from the Atlanta Mining Company issued in 1879. This historic document has an ornate border around it with a vignette of Atlas holding the world on his shoulders. This item is hand signed by the company's president ( A. H. Noon )and secretary and is over 133 years old.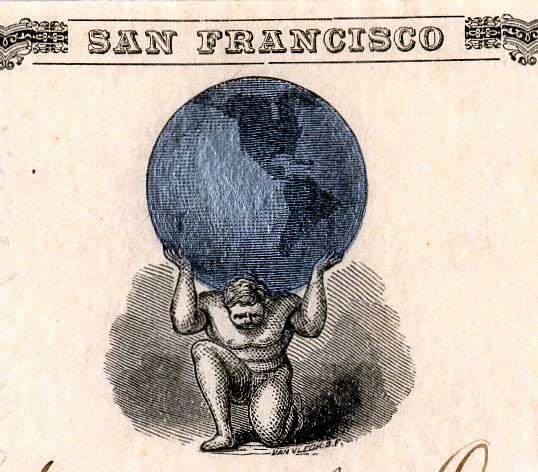 Certificate Vignette
The mines were located in the West Tintic Mining District in Eureka, Utah. Eureka is at the heart of Utah's Tintic Mining District, named in honor of the Ute Indian Chief, Tintic. This scenic and historical area was once one of the largest mining operations in the United States. The Tintic district was found by Spanish miners over 200 hundred years ago. History from Wikipedia and
OldCompany.com
(old stock certificate research service).