Beautifully engraved SCARCE uncancelled stock certificate from the Boston Garden-Arena Corporation issued in 1970. This historic document was printed by the American Banknote Company and has an ornate border around it with a vignette of Hermes flying with two goddesses. This item has the printed signatures of the Company's President and Treasurer, and is over 48 years old.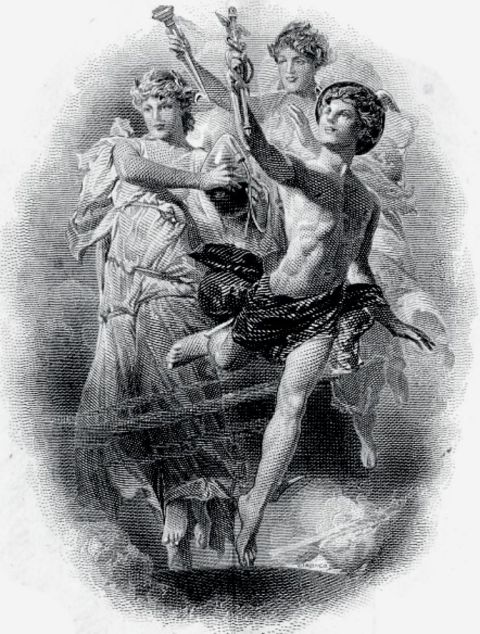 Certificate Vignette
In 1946, Walter Brown headed the Boston Garden Arena Corporation and founded and named the new basketball team the Boston Celtics, which was a charter member of the Basketball Association of America, the forefather of the NBA.