Beautiful certificate from the Butts Mills Limited printed in 1920. This historic document with an ornate look with a vignette of the factory building. This item has the signatures of the Company's Directors, and Secretary, and is over 91 years old.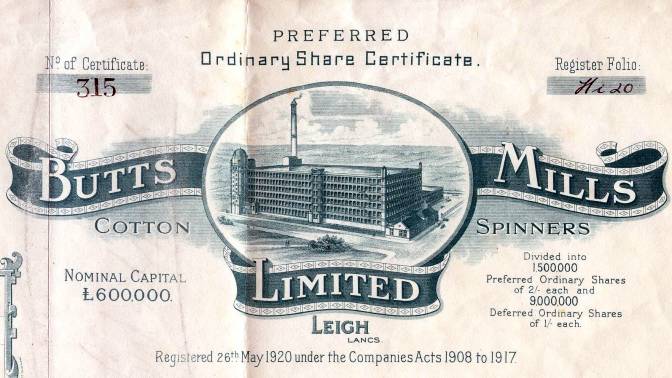 Certificate Vignette
Great company name but probably not affiliated with Beavis & Butt-Head.