Beautifully engraved certificate #3 from the Edison Phongraphs, Ltd. issued in 1917. This historic document was printed by The Brown Green Co. and has an ornate border around it with a vignette of an eagle. This item is hand signed by the Company's President (William Maxwell) and Secretary and is over 88 years old. Issued certificates from this company are very SCARCE. Punch Cancelled.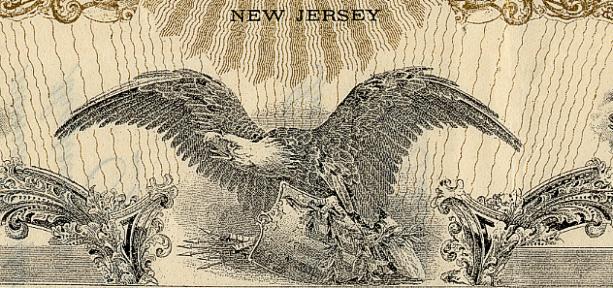 Certificate Vignette
The Edison Phonograph Works (EPW), incorporated on May 3, 1888, held the manufacturing rights for Edison's phonograph. Edison was the company's founding president and majority stockholder. During the 1890s the EPW operated a factory in Orange, New Jersey, at which it manufactured phonographs and cylinders for the North American Phonograph Co., the National Phonograph Co., and the International Graphophone Co. It also produced machines for the Bates Manufacturing Co. and electrical devices for the Edison Manufacturing Works. In 1914 its factory was destroyed by fire. In 1924 the company became part of Thomas A. Edison Inc.