Beautiful certificate from the Great Desert Copper Mining Company issued in 1914. This historic document has an ornate border around it with a vignette of miners working underground. This item has the original signatures of the Company's Vice President, J. M. Hamilton and Secretary, and is over 98 years old. Issued to B. N. Lehman.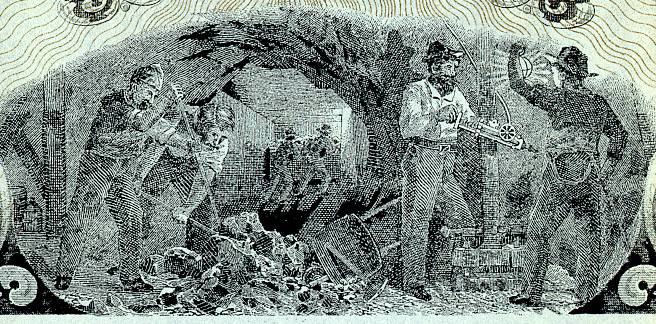 Certificate Vignette
Reported in Mining and Engineering World, Volume 41 - 1914 The Great Desert Copper Mining Co., whose property is located on Wildcat mountain, about 19 miles south of Cloe, shipped a car of ore to the Garfield Smelting Co. this week. At the local offices the management is considering plans for the installation of a gasoline engine, air compressor and drills on the property, after which it is believed that the ore shipments can be trebled. Ore shipments at the rate of a car per week will be continued until the machinery is installed. There is at present in the neighborhood of 400 tons of ore on the dump awaiting shipment.