Beautifully engraved certificate from the Martin Marietta Corporation. This historic document was printed by the American Banknote Company and has an ornate border on the left of it with a vignette of a woman holding a globe. This item has the printed signatures of the Company's Chairman, and Secretary, and is over 29 years old.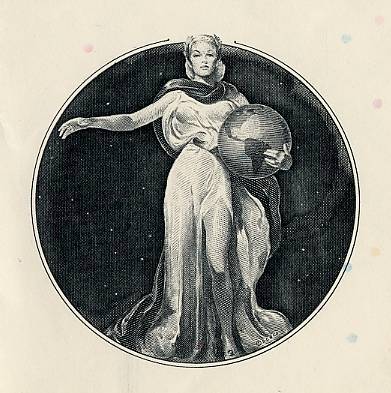 Certificate Vignette
Martin Marietta Corporation was founded in 1961 through the merger of The Martin Company and American-Marietta Corporation. The combined company became a leader in aggregates, cement, chemicals, aerospace, and electronics. In 1982, Martin Marietta was subject to a hostile takeover bid by the Bendix Corporation. Bendix bought the majority of Martin Marietta shares and in effect owned the company. However Martin Marietta's management used the short time separating ownership and control to sell non-core businesses and launch its own hostile takeover of Bendix (the Pac-Man Defense). The end of this extraordinarily bitter battle saw Martin Marietta survive and Bendix was bought by Allied Corporation. 1961: Martin Marietta formed by merger of the Glenn L. Martin Company and American-Marietta Corporation 1982: Bendix Corporation's attempted takeover ends in its own sale to Allied Corporation, Martin Marietta survives. 1986: Wins contract to build the Titan II, the Martin Company built the Titan I. 1987: Electronics & Missiles Group formed, headquartered in Orlando 1991: Electronics & Missiles Group reorganized into the Electronics, Information & Missiles Group 1992: Acquires General Electric Aerospace for $3bn, allowing combined marketing of complementary systems, e.g. Martin Marietta's Titan missiles launching GE Aerospace's satellites. 1993: Acquires management contract for Sandia Corporation. 1993: Acquires General Dynamics' space systems unit 1994: Martin Marietta completed its initial public offering of 19 percent of common stock and is listed on the New York Stock Exchange as MLM. 1995: Martin Marietta merged with Lockheed Corporation to form Lockheed Martin 1996: Lockheed Martin splits off Martin Marietta Materials as a separate and independent entity. History from Wikipedia.