Beautiful certificate #10 from the Rocky Mountain Bell Telephone Company issued in 1883. This historic document was printed by the A. Gast & Co. Lith. and has an ornate border around it with a vignette of four Native Americans holding counsel on an overlook. This item has been hand signed by the Company's President, and Secretary, and is over 128 years old. This is the earliest Bell Telephone Company certificate we have seen. Certificate was issued to Appleton J. Pattison and is endorsed by him on the back.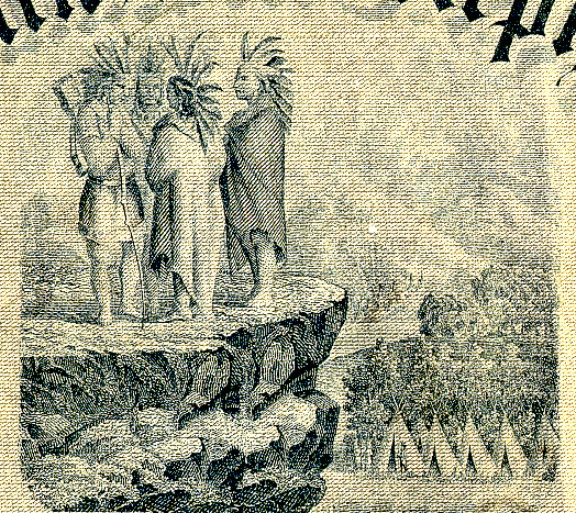 Certificate Vignette
Certificate Vignette
The Rocky Mountain Bell Telephone Company began in 1880 as the Rocky Mountain Telephone Company, then after an agreement with the American Bell Telephone Co., Boston, it reorganized itself into the Rocky Mountain Bell Telephone Co. In 1911, it merged with Colorado Telephone Co. and Tri-State Telephone Co. to become Mountain States Telephone & Telegraph Co., 1911.