Beautifully engraved certificate from the STP Corporation issued in 1972. This hard to find historic certificate was printed by the American Banknote Company and has an ornate block border with a vignette of the company's logo. This item has the printed signatures of the company's president and secretary and is over 37 years old.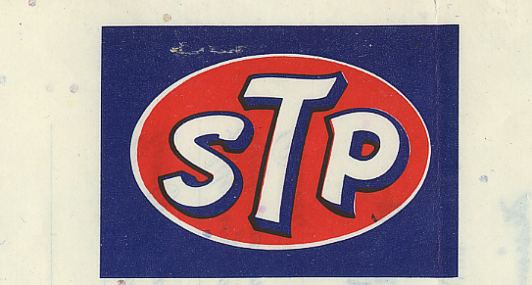 Certificate Vignette
S.T.P. was originally the acronym for Studebaker Test Products. During the long history of product development, it has evolved to mean Scientifically Treated Petroleum. STP has the best fuel and oil additives on the market. They have also been a major sponsor of Richard Petty for over 25 years.