Beautiful certificate from the Upper Boise Hydraulic Mining Company issued in 1898. This historic document was printed by the John Polhemus Printing Company and has an ornate border around it with a vignette of miners. This item has the original signatures of the Company's Vice-President, A. E. Hull and Secretary, Ezra Cornell Blair and is over 115 years old.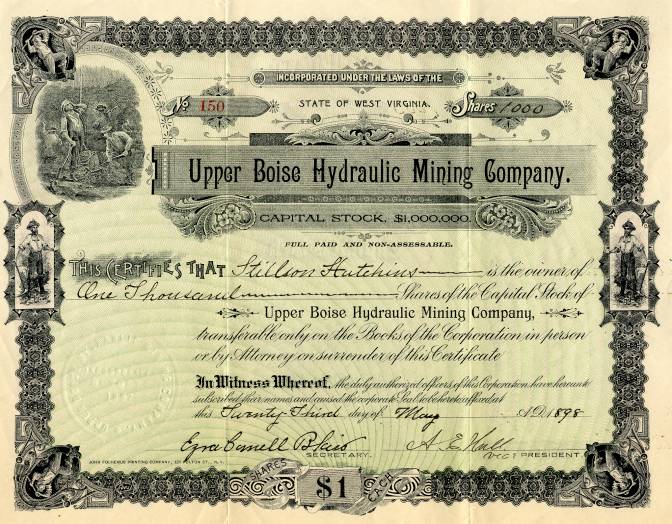 Certificate Vignette
Annual Report of the Mining Industry of Idaho - 1899 The Upper Boise Hydraulic Mining Company owned 1300 acres of ground up the Boise River and had expended about $70,000 preparing to do business. Ezra Cornell Blair was the son of Emma Cornell, and the grandson of Ezra Cornell, found of Cornell University.