Beautifully engraved $100 uncancelled bond certificate from the Woodlawn Cemetery Company issued in 1903. This historic document was printed by the Boschen & Wefer Makers New York and has an ornate border around it with a vignette of the Company's name. This item has the handwritten signatures of the Company's President, and Treasurer, and is over 108 years old.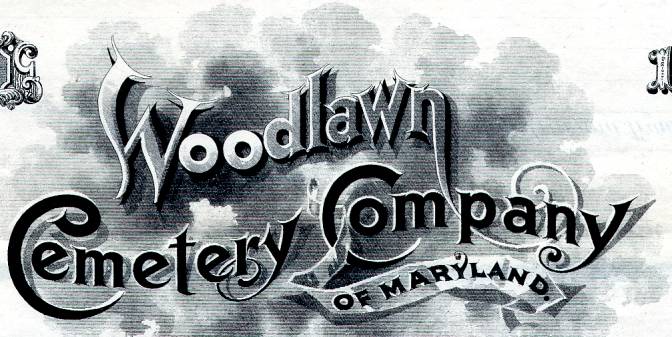 Certificate Vignette
Woodlawn, uninc. town (1990 pop. 32,907 including Woodmoor), Baltimore co., N Md., a residential suburb of Baltimore. Called Powhattan in 1856 after the company name for a local mill, the site was renamed when Woodlawn Cemetery Company bought the site after the mill burned in 1902. Considerable urban growth occured in the late 20th cent. The Social Security Administration and other federal government agencies have their headquarters there.