Beautifully engraved certificate from the Associated Vineyard Company issued in 1926. This historic certificate was printed by the Pernau Printing Company and has an ornate border around it with a vignette of an eagle. This item has the signatures of the Company's President, Walter E. Dom and Secretary C. W. Severance and is over 79 years old.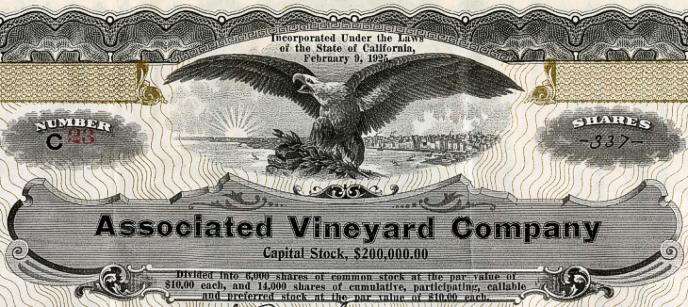 Certificate Vignette
The company was incorporated in 1925 during the midst of Prohibition (1920 - 1933). While the primary purpose of vineyards throughout history has been the production of grapes for wine, this company was probably hoping Prohibition would end shortly. During the interim, they were likely selling grapes for eating and made some wine on the side for special occasions.