Beautiful certificate from the Automatic Heel Trimming and Burnishing Machine Company issued in 1904. This historic document was printed by the Mount & OO Company and has an ornate border around it with a vignette of an allegorical figure. This item has the original signatures of the Company's President, Daniel Gilman and Secretary, and is over 109 years old.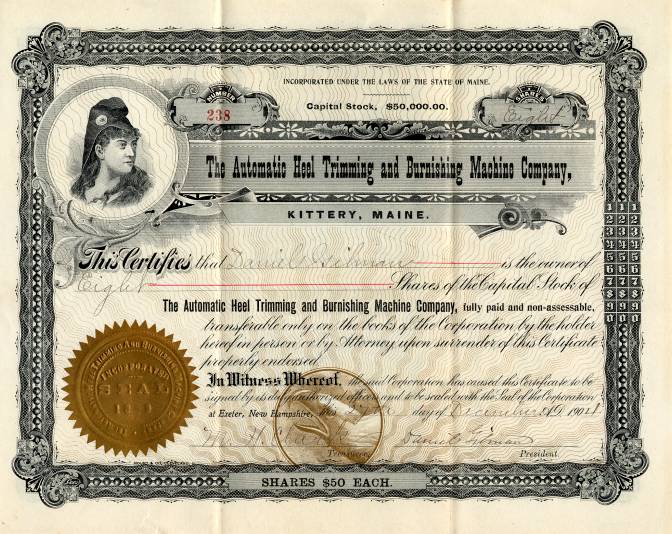 Certificate Vignette
The company made Machines for Finishing the Heels of Boots and Shoes.