Beautifully engraved certificate from the Citrus Soap Company of California issued in 1920. This historic document was printed by the W. r. Jefferies Banknote Company and has an ornate border around it with a vignette of the company's production plant. This item has the signatures of the Company's President, Robert P. Frank and Secretary, George Frank and is over 91 years old.

Certificate Vignette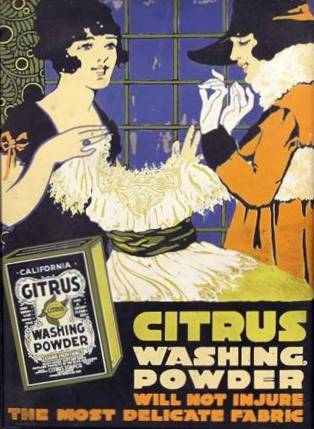 Old company ad shown for illustrative purposes
The company's major product of called Citrus Washing Powder. The Citrus Soap Factory was constructed in 1921 and was designed by William H. Wheeler for the Citrus Soap Company of California. The historic Citrus Soap Factory is now part of the City Front Terrace Condominiums.