Beautiful SPECIMEN certificate from the Million Dollar Saloon incorporated in . This historic document was printed by the American Bank Note Company and has an ornate border around it with a vignettes of women in revealing clothes. This item has the printed signatures of the Company's President and Secretary.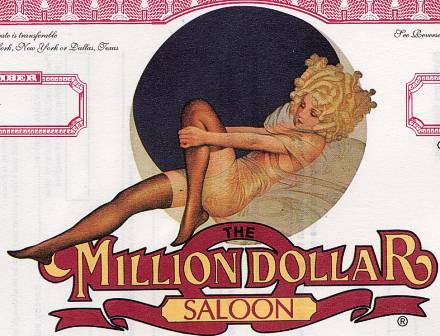 Certificate Vignette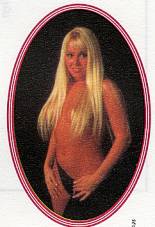 Certificate Vignette 2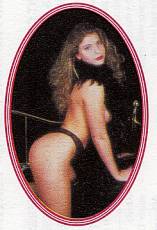 Certificate Vignette 3
Million Dollar Saloon, Inc., is a Dallas-based company which owns and operates the Million Dollar Saloon, which is recognized as one of the premier gentlemen's clubs in the United States. Million Dollar Saloon opened in 1982 to establish a sophisticated entertainment club catering to a professional clientele. In order to attract this clientele, they established a premier bar and restaurant within a formal environment. With this pioneering strategy, the were able to not only achieve its objective, but also to help establish consumer acceptance of adult cabarets, and increase overall industry demand. The company owns and operates the Million Dollar Saloon. When this club opened in 1982, it was -considered a pioneer in the industry as it was one of the first gentleman's clubs built in the United States to cater to an upscale clientele. The idea was to provide high quality entertainment, good food and drinks in an elegant setting. Although this sounds simple, at the time the club opened in 1982, the gentleman's club industry generally had the reputation of catering to a more blue-collar crowd. This unique approach that the Million Dollar Saloon took to the business was an instant success. The club's success over the years can be attributed to strong management philosophies that contribute to a high quality operation. The facility itself has furnishings and architecture to create the feeling of an upscale restaurant. There is a quality light show and sound system that provides a desirable atmosphere yet with sound levels such that conversations can take place. There is a full service restaurant that provides lunch buffets and a full-scale lunch and dinner menu service offering hot and cold appetizers, salads, seafood, steak and other entrees. A variety of premium wine, liquor and beer are available. Management constantly monitors the environment of the club for maintenance, music selection, waitress appearance and all aspects of customer service for the upper-end of the business market, the club maintains a "VIP" area. The area provides a higher level of luxury in its decor, including ãThe Champagne Roomä, premium liquors, wine, champagne, premium cigars from the "VIP Humidor", and more personalized service. The entertainers at the Million Dollar Saloon must follow management's policy of high personal appearance and personality standards. A performer's physical appearance, her ability to present herself attractively and to converse with customers is very important. Management insists that the performers at the Million Dollar Saloon be experienced dancers. While their performances include topless dancing, management insists that performers wear elegant attire when not dancing. Full nudity is never allowed in the club. Guidelines regarding performers' manner of dress, hairstyle, makeup and general demeanor are imposed to maintain a high standard of professionalism. Background from the company's press information.
---
About Specimens
Specimen Certificates are actual certificates that have never been issued. They were usually kept by the printers in their permanent archives as their only example of a particular certificate. Sometimes you will see a hand stamp on the certificate that says "Do not remove from file". Specimens were also used to show prospective clients different types of certificate designs that were available. Specimen certificates are usually much scarcer than issued certificates. In fact, many times they are the only way to get a certificate for a particular company because the issued certificates were redeemed and destroyed. In a few instances, Specimen certificates were made for a company but were never used because a different design was chosen by the company. These certificates are normally stamped "Specimen" or they have small holes spelling the word specimen. Most of the time they don't have a serial number, or they have a serial number of 00000. This is an exciting sector of the hobby that has grown in popularity over the past several years.